You are long time!
Although Tokyo is a season which is surprised by heavy snow, the new year comes in the twinkling of an eye, and is it fine and are you passing it the day before yesterday?
Now -- since I introduce each time the short course recipe which suited at the season that it should help coloring your great season by C's Cooking this year also !
Thank you for your consideration !
If this time comes every year, various Valentine sweets will begin to debut at the shop front of a department store.
Is how to pass your St Valentine's Day this year already decided on?
As for the Valentine sweets of this C's Cooking, making sweets is an easy recipe with which Ho, beginners, also tends to challenge.
And I introduce a recipe out of which the comment of surprise by from the given peoples "You did not buy this and it is handmade of you ?"--appearance carries out !
1.Cheese Cake with Chocolate Chip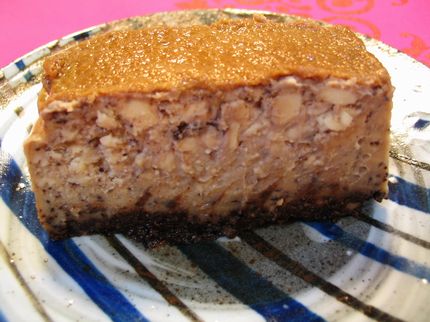 This Cheese cake is perfect for that person of an adult who is poor at a sweet thing!
Also this cake has the effective scent of Cointreau, which is so gorgeous!
How about directing grown-up you in Valentine's day this year?
2.Orange peel and Walnut brownie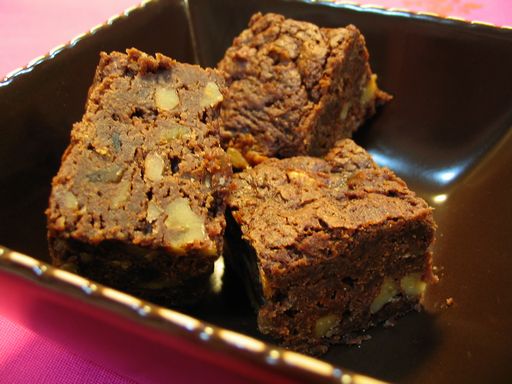 Since 50% cacao and milk chocolate are being used for this brownie, sweetness is moderate.
If the astringent taste of the skin of a walnut and the freshness of an orange peel are added and the scent of Cointreau is attached, it will just be completion of the brownie for an adult.
Just, please try the delicacy in which a hand is extended.!!
3.Two sorts of ganache (Prune/Apricot)
The combination of dried fruit and a chocolate is delicacy which is effective also as for alcohol although it can make easily, and becomes Infatuation!
* Black chocolate + Prune ->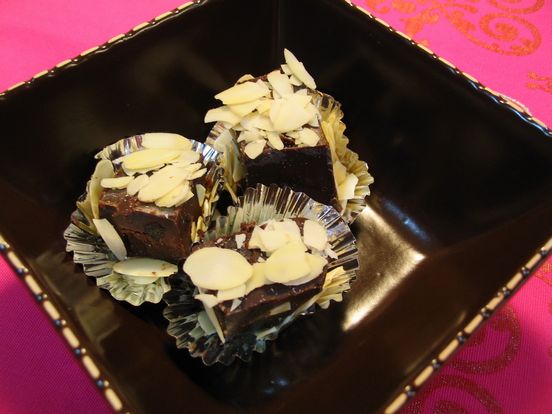 The prune ganache which sprinkled the slice almond on the surroundings is one extreme article which thick of a black chocolate and a deep taste of the prune matched!
* White chocolate +Apricot ->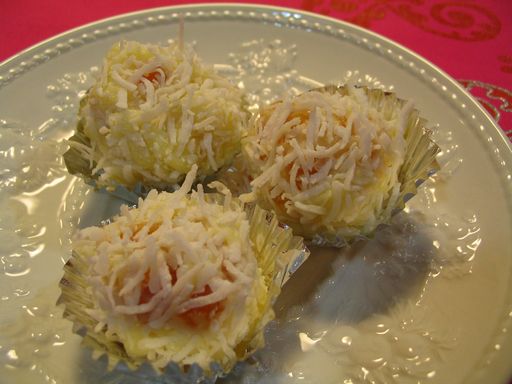 if it uses soaking in hot water and making it soft, a scent just like a peach will be added, and if a dried apricot is set by the surrounding coconut and a white chocolate, it will disguise itself as the Orient taste!
4. Salt Nuts Chocolate Caramel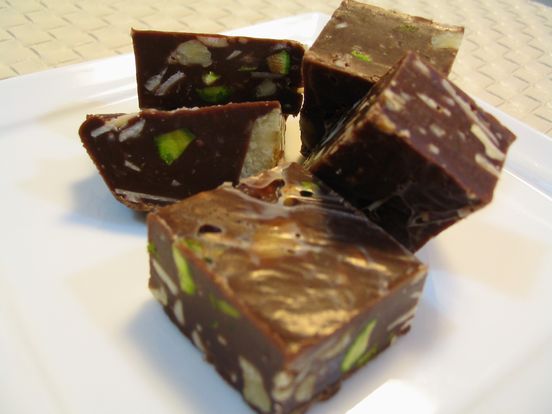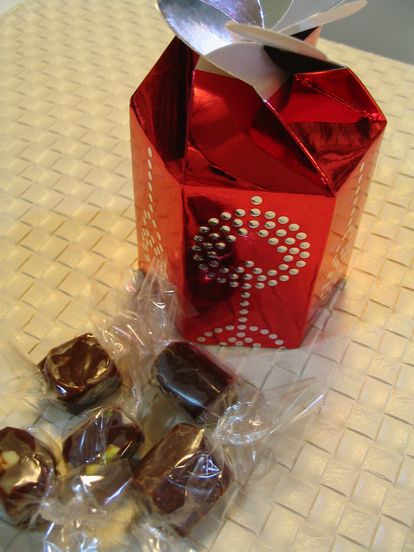 The caramels of the salt air taste are popular small sweets.
It is the original which covered this time, used the almond, the cashew nut, and the pistachio sumptuously, and also put in chocolate!
It is one article recommend which can challenge easily also for beginners!
More than do four Valentine's sweets workshop dates below!
Please choose the Guide recipes to our making your favorite recipes on your favorite times. And please send a e-mail for 2 days before lesson times, to address as follows;
info-hcs@juno.ocn.ne.jp
【This month's recipes】
From the four above, please choose your favorite recipes!
【Training time of the month】
1/26 (Sat.)
1. 14:00 - 16:00
2. 17:00 - 19:00
2/3 (Sun.)
1.11:00 - 13:00
2.14:00 - 16:00
3.17:00 - 19:00
2/9 (Sat.)
1. 14:00 - 16:00
2. 17:00 - 19:00
2/11 (public holiday: Mon.)
1.11:00 - 13:00
2.14:00 - 16:00
3.17:00 - 19:00
【Course venue】: Suitengu-mae(TOKYO METRO, HANZOMON Line)
Training cost :5,000 yen
Because each session and also will be served reservation, please contact soon to address below it.
info-hcs@juno.ocn.ne.jp