☆Anti-Metabolic Syndrome Recipe vol.6☆
2009年 09月 14日
This month, we introduce you the simple Chinese recipe for Anti-Metabolic Syndrome.
1.BANBAN GI(棒棒鶏)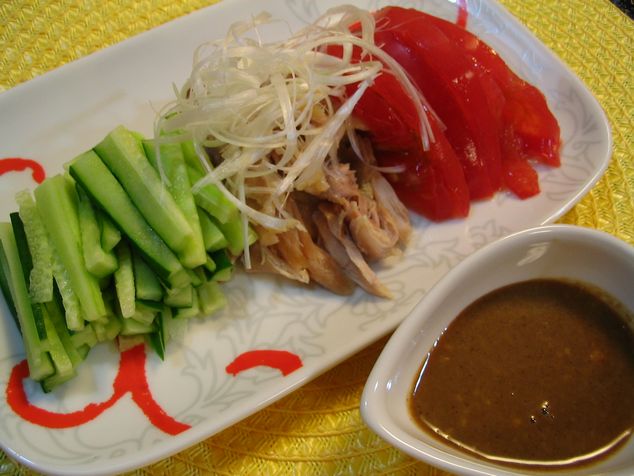 These Chinese characters have meaning of each as follows;
棒:Sticks
鶏:Chicken
So vegetables and chicken are cut and served as sticks.
BANBAN GI is a standard Chinese recipe, served with thick sauce which made from sesame and black sugar.
We use microwave for preparation of chicken, so it will be very easy for beginners.
Leek, ginger, sesame and black sugar are not only giving the great flavor for chicken, but also these ingredients relieve your summer tiredness.
Also these ingredients are key of Anti-Metabolic Syndrome Recipe.
2. Simmered Japanese radish and minced chicken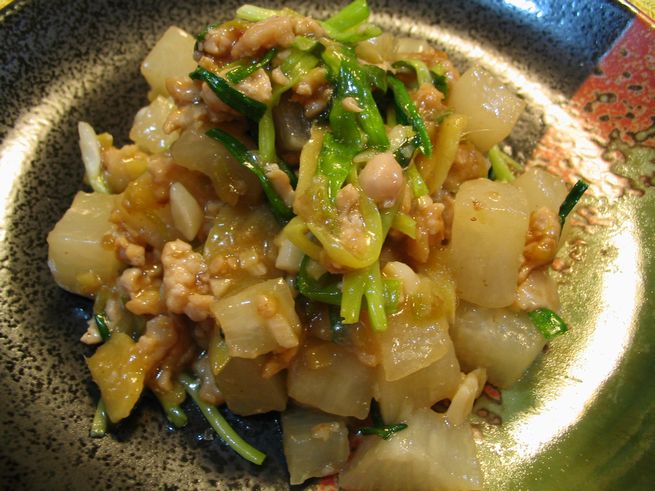 This simmered dish use wok, and it will be very quick completion.
And also, thicken its broth with starch; we can drink all of the taste exhaustively.
Japanese radish contains an enzyme for assisting digestion, so good for weak stomach after hot summer.
3. Hot and Sour Soup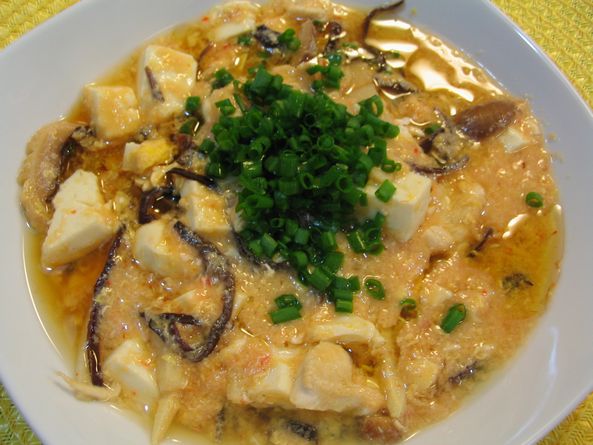 If you want to relive your summer tiredness, this is your soup!!
This hot and sour soup uses various ingredients, so we can enjoy mixed taste.
Either you have no appetite, you can eat this hot and sour soup.
This soup is standard Chinese recipe!
Here is the schedule of these cooking lessons as follows;
13th of September(SUN), 20th of September(SUN), 27th of September(SUN)
:a.m.11:00~p.m.16:00
Place:SUITENGUU-MAE( TOKYO METRO HANZOMON LINE)
Fees:8,000Yen
    (This fees is including the cost of as follows;
3recipes as above, refreshments, rice, Red & White wine, cheese, dessert, tea)
As we provide each of session at SUITENGUU-MAE( TOKYO METRO HANZOMON LINE) normally, but from this month, we can provide you the delivery lessons for your home kitchen if you have more than 2 attendance of same session. Please enjoy your special home lesson!(Only for the first attendance, we do not ask for transportation expenses, just ask for session's fee.)
Available dates are stated on each description of lessons, but also on this month, we can provide you the delivery lessons at national holidays (from 21st of September to 23rd of September).
We look forward to hearing from you as soon as possible by e-mail as address follows;
info@happy-com-school.com
You can also see the Home page of C's cooking as address follows;
http://www.happy-com-school.com