Quick recipe for wine lovers!vol.1
2009年 10月 08日
For this month and next month, we provide you the Quick recipe that goes well with White wine and Red wine!
1. Lasagna with mushroom and seasonal vegetable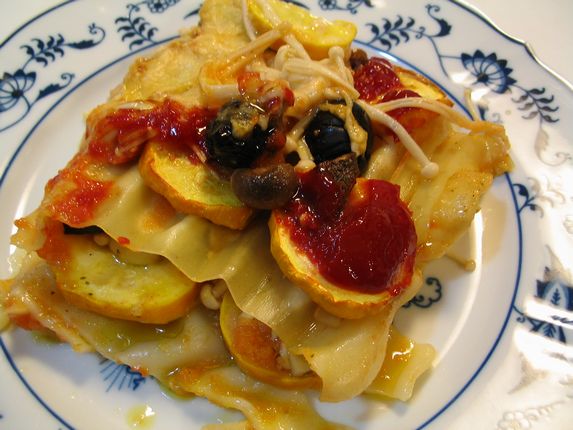 If you use pre-cooked Lasagna, this recipe is so simple and quick, because you only need to layer with Lasagna and other ingredient into casserole!
Many kinds of mushroom and pumpkin and tomato sauce make such a rich sauce, so it is unnecessary for you to use any kinds of meat or fish.
This Lasagna goes well with red wine.
2. Mashed potatoes salad with whole-grain mustard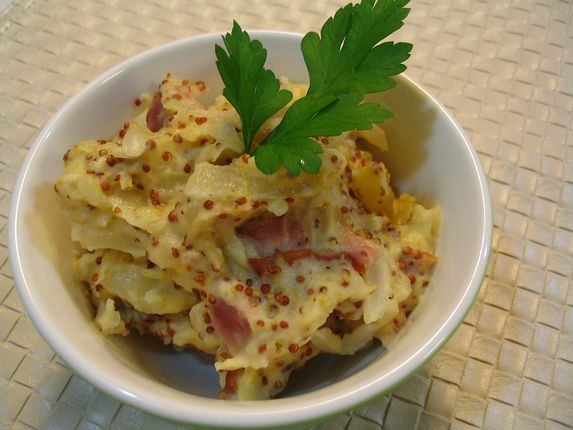 This recipe is also simple and quick, and ideal for busy people!
You all need is cutting potatoes and onion and bacon, and putting into casserole, and cooking with microwave. If you are very hungry, you can make it in a short time!
A sour taste from whole-grain mustard makes Mashed potatoes salad very creamy taste, so you will have no need to use large quantity of mayonnaise, and it makes fewer calories for this Mashed potatoes salad.
This Mashed potatoes salad goes well with white wine.
Here is the schedule of these cooking lessons as follows;
1.17th of October(SAT):p.m.18:00~22:00
2. 18th of October(SUN):p.m.14:00~18:00
3. 24th of October(SAT):p.m.17:00~21:00
Place:SUITENGUU-MAE( TOKYO METRO HANZOMON LINE)
Fees:7,000 yen(This fees is including the cost of as follows;
baguette, white and red wine, cheese, dessert, tea )
As we provide each of session at SUITENGUU-MAE( TOKYO METRO HANZOMON LINE) normally, but from this month, we can provide you the delivery lessons for your home kitchen if you have more than 2 attendance of same session. Please enjoy your special home lesson!(Only for the first attendance, we do not ask for transportation expenses, just ask for session's fee.)
Available dates are stated on each description of lessons, but also on this month, we can provide you the delivery lessons at national holiday (12th of October).
We look forward to hearing from you as soon as possible by e-mail as address follows;
info@happy-com-school.com
You can also see the Home page of C's cooking as address follows;
http://www.happy-com-school.com