☆Anti-Metabolic Syndrome Recipe vol.8☆
2009年 11月 05日
This month, we introduce you the vegetarian recipe that use lots of seasonal vegetable for Anti-Metabolic Syndrome. 
These Japanese style recipes go well with Japanese sake and White Beaujolais Nouveau wine.
1. Aubergine with MENTAIKO(spicy cod roe) dressing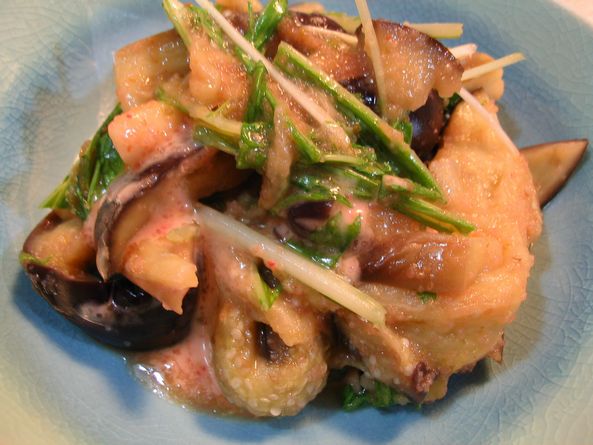 The Japanese proverbial phrase saying that "Do not serve autumn aubergine for your daughter-in-law"; its meaning is autumn aubergine is so tender and sweet, that you should have it all to yourself.
It is good for a dish eaten with sake or White Beaujolais Nouveau wine.
Nutrition of aubergine; water 94%, others (Fiber, Vitamins, and Minerals) 6%
Violet pigment of its skin has effects for Anti-oxidizing. So you should have its skin also, for good color scheme of dish and good nutritional value.
2.Soy milk soup with turnip and MIZUNA(Japanese greens) and breast meat.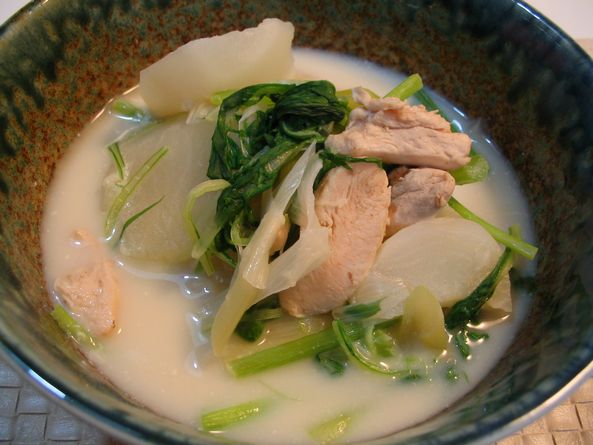 Turnip and Mizuna go well with soy milk, that taste is peculiar, mild, and rich.
You can swill the smooth soup with sweetness from vegetables and the flavor from breast meat.
At roots of turnip, its contain diastase which helping for gastrointestinal works.
So we recommend you that you should take the whole turnip!
3.Autumn salmon sauté with mushrooms and soy sauce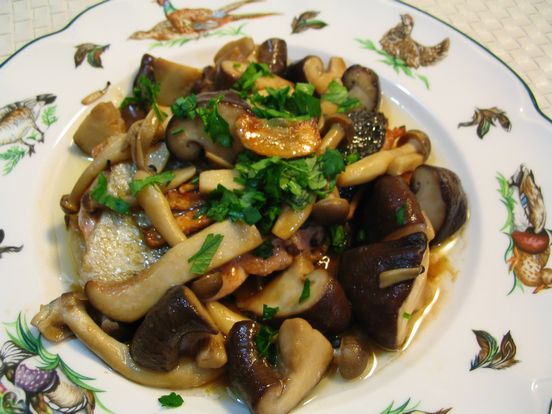 Flavor of garlic and soy sauce draw out sweetness of mushrooms and autumn salmon.This soy sauce flavor goes well rice, and also bread.
Autumn salmon contains good protein which including a lot of essential amino acids, vitamins and minerals. Autumn salmon contains a lot of vitamin A , which is improving the immune system, or which is good for health of mucous membrane and skin. Also it contains a lot of vitamin E and niacin, which effect for good circulation. So it is the best ingredient for cold season.
And autumn salmon contains a lot of vitamin B, which is good for easy digestion, and prevent from canker sore, rough skin, and anemia.
Here is the schedule of these cooking lessons as follows;
15th of November(SUN), 22nd of November (SUN):a.m.11:00~p.m.16:00
Place:SUITENGUU-MAE( TOKYO METRO HANZOMON LINE)
Fees:8,000Yen
    (This fees is including the cost of as follows;
3recipes as above, refreshments, wine or Japanese sake, cheese, dessert, tea)
As we provide each of session at SUITENGUU-MAE( TOKYO METRO HANZOMON LINE) normally, but from this month, we can provide you the delivery lessons for your home kitchen if you have more than 2 attendance of same session. Please enjoy your special home lesson!(Only for the first attendance, we do not ask for transportation expenses, just ask for session's fee.)
Available dates are stated on each description of lessons, but also on this month, we can provide you the delivery lessons at national holiday (23rd of November).
We look forward to hearing from you as soon as possible by e-mail as address follows;
info@happy-com-school.com
You can also see the Home page of C's cooking as address follows;
http://www.happy-com-school.com