St. Valentine's sweets!
2010年 02月 05日
At this month we can introduce you healthy sweets for adult, which go well wine and tea. Let's enjoy these sweets that made without butter, and are mild sweet, as St. Valentine's sweets!
1. Cake with chocolate chip, walnut and banana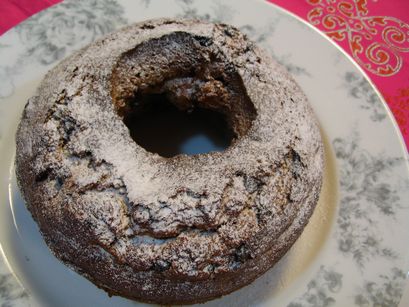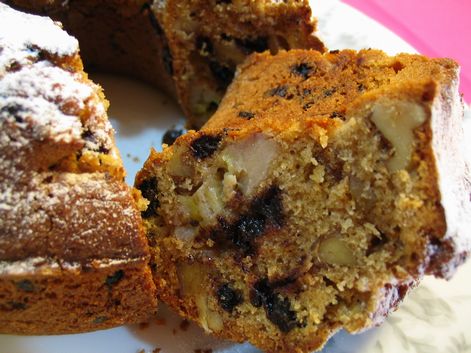 The outside of cake is crispy, and the inside of cake contain prune which has rich brandy odors, crisp walnut, and sweet odor of cinnamon and banana and chocolate chip tempt you blissful moment.
If your sweet heart is poor in chocolate, he will be hooked on this cake!
2. Oriental Brownies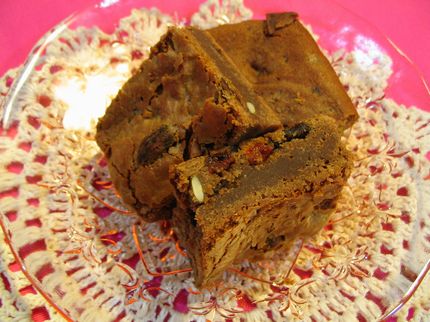 This brownies contain brown sugar and chocolate, and enjoyable oriental flavor with pumpkin seeds and wolfberry and Rhamnaceae.
Pumpkin seeds have rich Calcium, Protein, Vitamin B1, B2, Iron, and Niacin.
Wolfberry has some health benefits, which are using for fortifier, and for clear view, and for fine complexion.
And Rhamnaceae have rich Iron, Potassium, and Magnesium, and also is using for fortifier.
We recommend this oriental brownies for keeping their condition by eating healthy sweet!
3.Japanese Ganache (Spinach, Soybean Flour, Warbler Soybean Flour, Powdered Green tea and White Sesame)
<Spinach>:Spinach powder is vivid green color and has sweetness of Spinach. It is good for Vegetarian!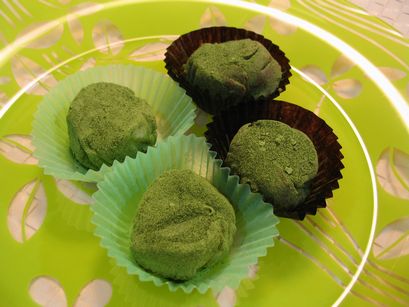 <Soybean Flour>
Bitterness of Soybean is good corroboration for sweet chocolate.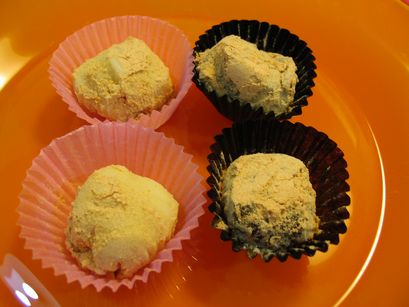 <Warbler Soybean Flour>
You will feel soft sweetness of Warbler Soybean Flour than Soybean Flour. It's color, pale green is fitting for early spring!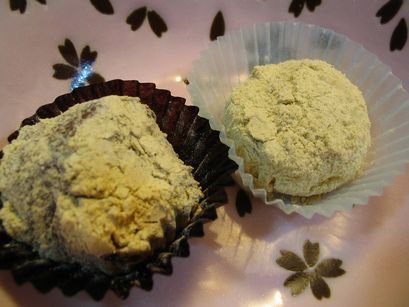 <Powdered Green tea>
Bitterness of Powdered Green tea coupled with sweetness of Ganache, you will feel the arrival of new Japanese sweets!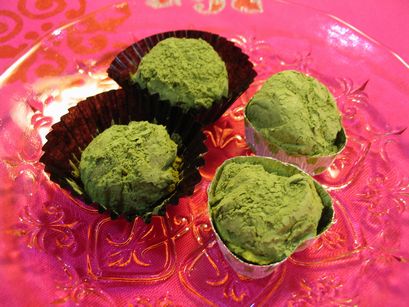 <White Sesame>
Inside and outside of Ganache, it contains white sesame, which is very savory, and it smell no less tasty than Chinese sweets!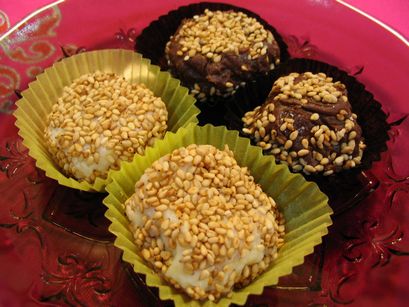 Base parts of Ganache are 2kinds, one is White chocolate+ White sesame, and the other is Sweet chocolate+ Sesame paste.
At this course, you can choose 2kinds of topping among 5kinds of topping as above.
4. Adult Ganache (Cassis, Coffee)
<Coffee>
Top of Coffee Ganache contains dark rum, and decorate with sweet mimosa!
Rich coffee flavor is representative sweets of adult sweets.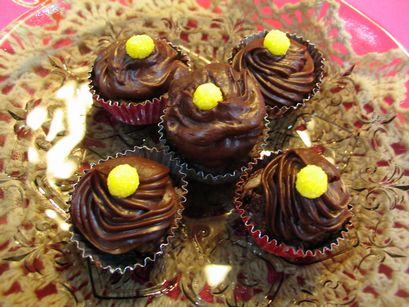 <Cassis>
Cassis Ganache contains White chocolate, White rum and Cassis Puree, and decorate with silver and pink arazan. Sourness of Cassis makes you looking alive!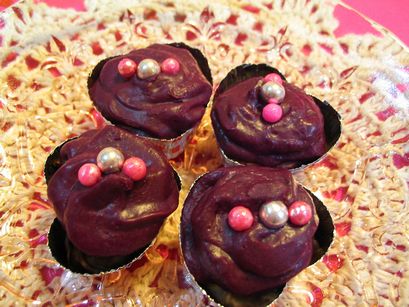 Here is the schedule of these confectionary lessons as follows;
11th of February(NH/THU):
1.p.m.14:00~p.m.16:00:Cake with chocolate chip, walnut and banana
2.p.m.17:00~p.m.19:00:Japanese Ganache
13th of February (SAT)
1.a.m.11:00~p.m.13:00:Oriental Brownies
2.p.m.14:00~p.m.16:00:Adult Ganache (cassis, coffee)
Place:SUITENGUU-MAE( TOKYO METRO HANZOMON LINE)
Fees:4,000Yen
As we provide each of session at SUITENGUU-MAE( TOKYO METRO HANZOMON LINE) normally, but from this month, we can provide you the delivery lessons for your home kitchen if you have more than 2 attendance of same session. Please enjoy your special home lesson!(Only for the first attendance, we do not ask for transportation expenses, just ask for session's fee.)
Available dates are stated on each description of lessons.
We look forward to hearing from you as soon as possible by e-mail as address follows;
info@happy-com-school.com
You can also see the Home page of C's cooking as address follows;
http://www.happy-com-school.com