☆Anti-Metabolic Syndrome Recipe vol.11☆
2010年 03月 11日
This month, we introduce you simple recipes, but look like very gorgeous dishes, suitable for White-day's recipe!
1. Minted pea soup with beacon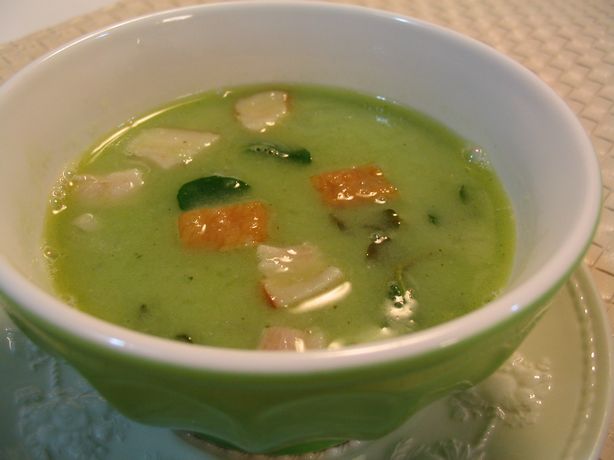 Fresh green peas which come in spring are getting very sweet and these colors are vivid green!
And fresh smell of mint makes to feel you are in the springtime!
Season of green peas are rich protein, carbohydrates, Vitamin B1, Vitamin B2,
and Vitamin C.
2. Spaghetti with spring shellfishes and Japanese parsley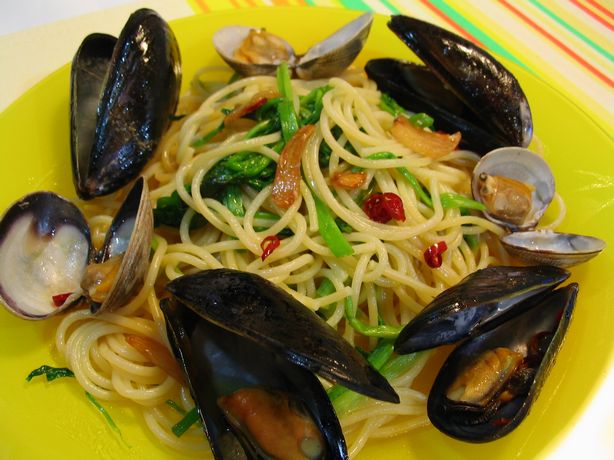 Japanese cockle and mussels make this spaghetti a hearty.
Also the smell of Japanese parsley and vivid color of its remind you the vernal sunshine!
Season of Japanese cockle is from December to March.
Nutrients are rich Vitamin B2, Calcium, and Irons. And Japanese cockle is low-fat than fishes.
And season of Japanese parsley is from November to March.
It is one of the ingredients of the symbolic dish consumed in the Japanese spring-time festival, Nanakusa-no-sekku.
Nutrients of Japanese parsley are rich carotene and Vitamin C.
Here is the schedule of these cooking lessons as follows;
1. 14th of March (SUN):a.m.11:00~p.m.15:00
2. 21st of March(SUN):a.m.11:00~p.m.15:00
Place:SUITENGUU-MAE( TOKYO METRO HANZOMON LINE)
Fees:7,000Yen
    (This fees is including the cost of as follows;2recipes as above, White wine, dessert, tea)
As we provide each of session at SUITENGUU-MAE( TOKYO METRO HANZOMON LINE) normally, but from this month, we can provide you the delivery lessons for your home kitchen if you have more than 2 attendance of same session.
Please enjoy your special home lesson!(Only for the first attendance, we do not ask for transportation expenses, just ask for session's fee.)
Available dates are stated on each description of lessons.
We look forward to hearing from you as soon as possible by e-mail as address follows;
info@happy-com-school.com
You can also see the Home page of C's cooking as address follows;
http://www.happy-com-school.com