Let's go to a picnic with healthy sweets!
2010年 04月 13日
April is the beginning season for going on a picnic.
At this mouth, we introduce you healthy homemade sweets, which go well
green-tea, champagne and white wine, and also these sweets are low-calorie.
1.Green tea powder pound cake, spring Japanese style( Sakura and Azuki sweet bean paste)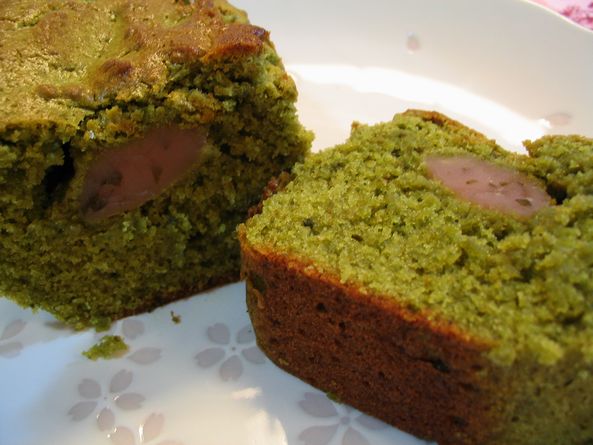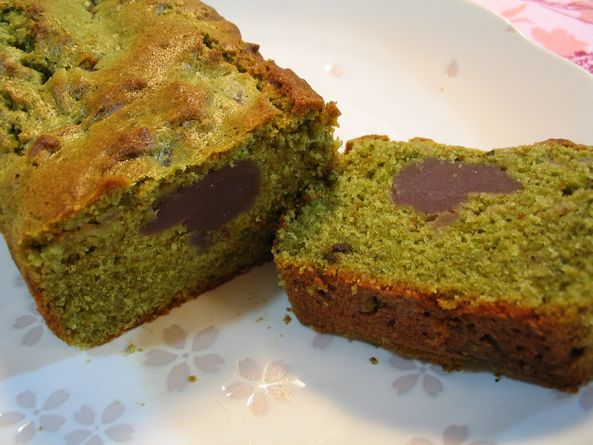 This Japanese style pound cake, using with white bean sweet paste for
moist taste, but also using with shortening for calorie-cut and crisp taste.
Inside of pound cake, putting Sakura or Azuki sweet bean paste on dough, for picking out bitter taste of powder green tea.
So the double different tastes of this pound cake (moist & crisp, sweet & bitter)
go well coffee and strong green-tea!
2.Spinach swiss roll cake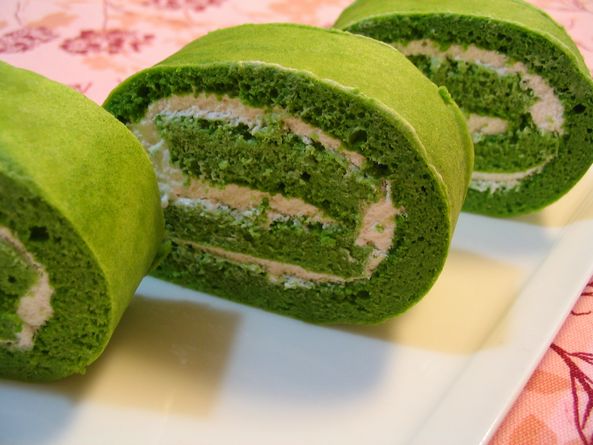 A bunch of spinach transforms itself into a vivid green swiss roll cake!!
Whip cream with sesame paste is not so sweet, but it is so savory by sesame flavor.
As this swiss roll cake made from the whole bunch of spinach, is rich in iron, so it is recommendatory sweet for preventing anemia,especially for woman.
And also it is good sweet for children who dislike spinach.
3.Apple pound cake
First, simmer apple with squeeze of lemon, cinnamon, and millet sugar. And then,
by adding this whole apple broth, this pound cake become very moist taste.
Apples contain a lot of potassium, which effectives in improvement of
high blood pressure.
And also, apples contain a lot of pectin, which has power for anti-oxidation,
and its power become nine times by heating.
It will be good serving way from now onward that chills this pound cake like pudding.
This pound cake goes well with slightly chilled champagne!
Here is the schedule of these cooking lessons as follows;
24th of April (SAT)
1.a.m.11:00~p.m.13:00:Apple pound cake
2.p.m.14:00~p.m.16:00:Spinach swiss roll cake
3.p.m.17:00~p.m.19:00:Green tea powder pound cake, spring Japanese style
Fees:5000yen( Sorry, from April we raised rate of confectionary lessons)
As we provide each of session at SUITENGUU-MAE( TOKYO METRO HANZOMON LINE) normally, but from this month, we can provide you the delivery lessons for your home kitchen if you have more than 2 attendance of same session. Please enjoy your special home lesson!(Only for the first attendance, we do not ask for transportation expenses, just ask for session's fee.)
Available dates are stated on each description of lessons.
We look forward to hearing from you as soon as possible by e-mail as address follows;
info@happy-com-school.com
You can also see the Home page of C's cooking as address follows;
http://www.happy-com-school.com