It's settled that a spring picnic lunch is pasta!
2010年 04月 15日
It's getting warmer and warmer, and you must be going out a spring picnic with lunch box!
At this month we can introduce you 2 easy recipes, that using seasonal vegetables and shrimp, and these 2 recipes must be helping your busy day!
1.Spaghetti with Sakura shrimp and
butterbur scape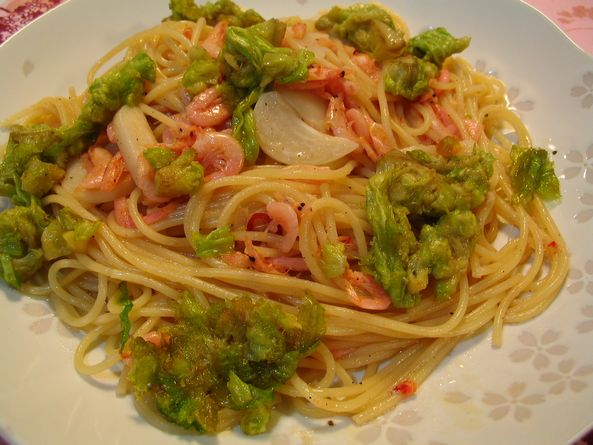 spring is the best season for Sakura shrimp, and butterbur scape. These 2 ingredients are reminiscence of the flower of Sakura and shoot.
By frying butterbur scape with olive oil, its bittersweet taste has been drawn out.
You can also enjoy the crisp taste of Sakura shrimp!      
2. Spring cabbage and bacon hot salad,
black pepper flavor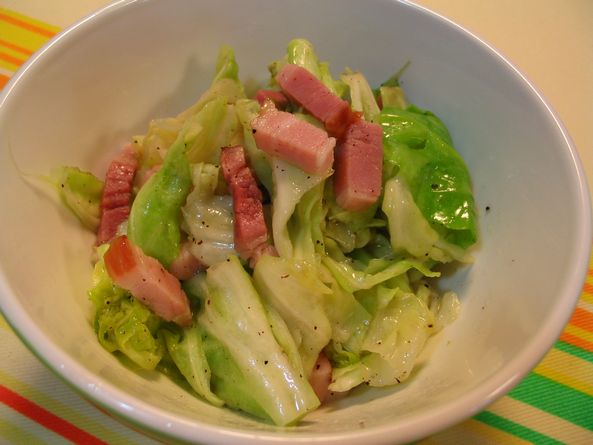 Spring cabbage is so tender even if it is raw, but by heating it, its sweetness
has been increased.
This recipe will finish in no time at all, using by microwave.
It is good point that by using microwave, smaller amount of olive oil is enough for it, than by using frying pan.
Here is the schedule of these cooking lessons as follows;
1. 18th of April (SUN):p.m.17:00~p.m.20:00
2. 25th of April(SUN):p.m.17:00~p.m.20:00
Place:SUITENGUU-MAE( TOKYO METRO HANZOMON LINE)
Fees:6,000Yen
    (This fees is including the cost of as follows;2recipes as above, White wine,
tea)
As we provide each of session at SUITENGUU-MAE( TOKYO METRO HANZOMON LINE) normally, but from this month, we can provide you the delivery lessons for your
home kitchen if you have more than 2 attendance of same session.
Please enjoy your special home lesson!(Only for the first attendance, we do not ask for transportation expenses, just ask for session's fee.)
Available dates are stated on each description of lessons.
We look forward to hearing from you as soon as possible by e-mail as address follows;
info@happy-com-school.com
You can also see the Home page of C's cooking as address follows;
http://www.happy-com-school.com