★Seasonal recipe★-St.Valentine's Day recipe
2011年 02月 03日
This month, we introduce you simple French recipes, but look like very gorgeous dishes, suitable for St. Valentine's recipe!
1. Hachis Parmentier (Cottage Pie)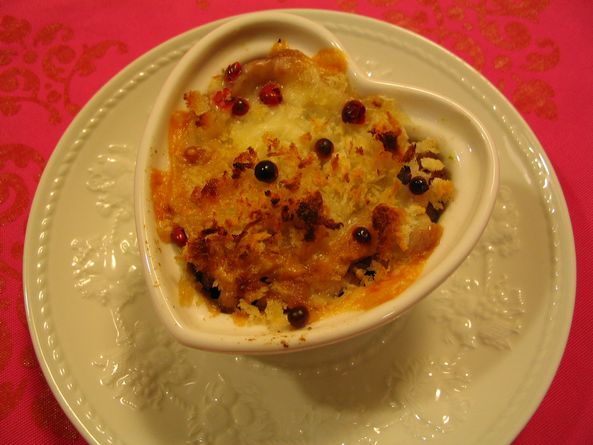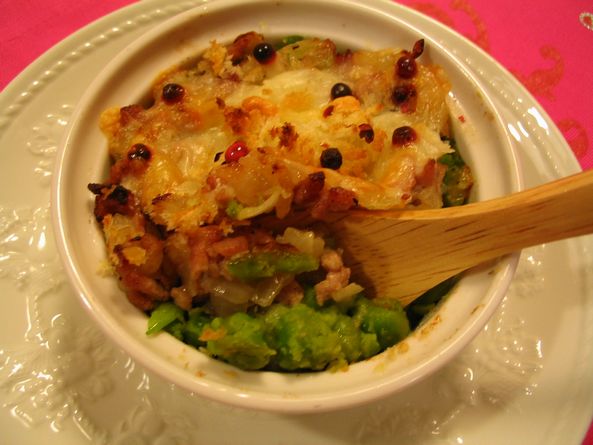 This French delicatessen is called as cottage pie in the U.K.
Cottage pie refers to a British or Irish meat pie made with beef mince and with a crust made from mashed potato. A variation on this dish using lamb mince is known as shepherd's pie.
We make this recipe, adding green peas, and change beef mince for chicken mince to reduce fat.
If you are busy, we recommend you to make this Hachis Parmentier after baking.
This recipe is very easy, so it is suitable for beginners!
2. Red pepper potage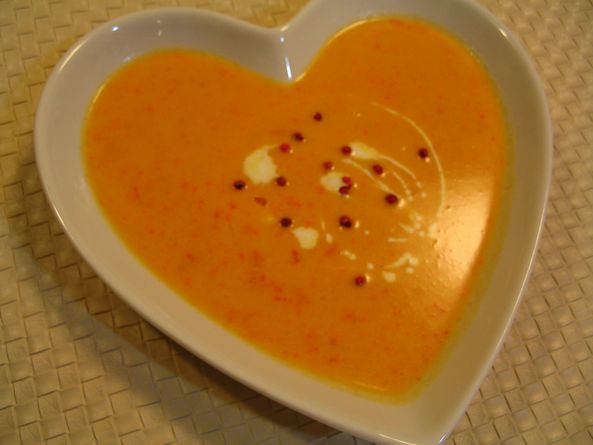 Red peppers are available all the year around at a low price nowadays.
Compared to green peppers, red peppers have more vitamins and nutrients and contain the antioxidant lycopene. The level of carotene, another antioxidant, is nine times higher in red peppers. Red peppers have twice the vitamin C content of green peppers. Also, one large red bell pepper contains 209 mg of vitamin C, which is more than double the 98 mg in one large citrus orange.
This receipe can apply to the other vegetables potage, if you can get to learn the ropes, so let's try it!
3.Grilled chicken with cabbage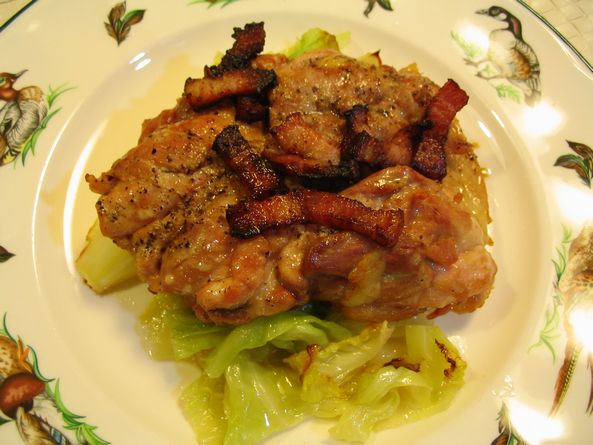 This Grilled chicken with cabbage is famous as local dishes of Pay de la Loire.
This recipe is very simple,but this workmanships is so gorgeous!
You can enjoy your St. Valentine's Day with this piping hot Grilled chicken with your hot partner!
Here is the schedule of these cooking lessons as follows;
1.6th of February (SUN):a.m.11:00~p.m.16:00
2. 11th of February(NH,FRI):p.m. 17:00~p.m.22:00
3. 19th of February(SAT):p.m. 15:00~p.m.20:00
Place:SUITENGUU-MAE( TOKYO METRO HANZOMON LINE)
Seasonal Recipes Lessons are 4courses as follows; so please select your best one!
2dishes + TEA: 3hours/ 6000Yen
2dishes + WINE: 4hours/ 7000Yen
3dishes + TEA: 4hours/ 7000Yen
3dishes + WINE: 5hours/ 8000Yen
As we provide each of session at SUITENGUU-MAE( TOKYO METRO HANZOMON LINE) normally, but from this month, we can provide you the delivery lessons for your home kitchen if you have more than 2 attendance of same session. Please enjoy your special home lesson!(Only for the first attendance, we do not ask for transportation expenses, just ask for session's fee.)
Available dates are stated on each description of lessons.
We look forward to hearing from you as soon as possible by e-mail as address follows;
info@happy-com-school.com
You can also see the Home page of C's cooking as address follows;
http://www.happy-com-school.com