This year is a quiet mood of the earthquake, so X'mas illumination of your neighborhood home even than usual slightly understated feel…
Christmas party in the House wants to enjoy the clear desire, though! Or why not challenge handmade X'mas sweets this year toward said?
I'll be make fun figuring out what the party-customers who startled face!
1. White Christmas tree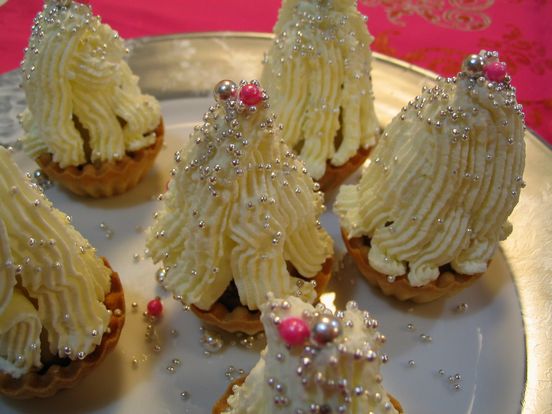 Outside wrapped in raw snatch - decor team-, Western straining, using white bean jam and rum-raison, hidden inside a delicious double greedy White-tree made!
Because tart Cup Foundation of commercial use, "no time making X'mas cake!" And perfect your busy your grief!
And tempered Argent bling, it's been hearing Christmas song!
2. X'mas tart of bananas and caramel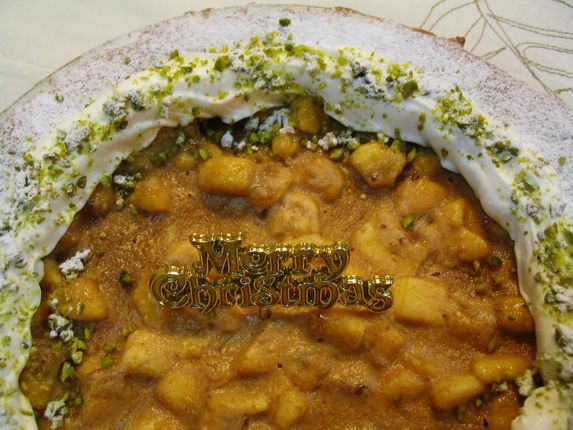 Filling of caramel with bananas and walnuts, tosses the caramelized to bitter strongly coupled with the bitterness of the Nutcracker, pulls a sweet banana, indescribable sweets of a scent fills the air around!
Like on the decor-raw snatch application-systems, pistachio green, control, makeup portion of tart edge in powder sugar white as snow piled up tree stumps!
This year is bittersweet- X'mas tart, try adult Christmas!
3. Short cake of bean curd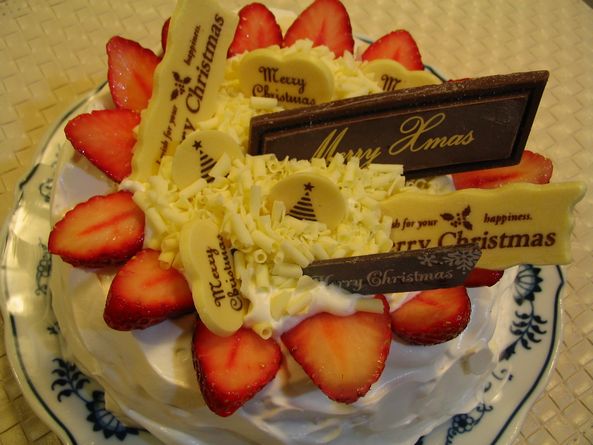 Part of sponge cake, by plus the bean-curd as same amount of flour, also getting to flake and click!
And decoration cream is made from fresh cream and yogurt, so calorie of this cake has been cut in half!
This cake is suitable for who is on a diet at Party season!
4. Gateau chocolat of okara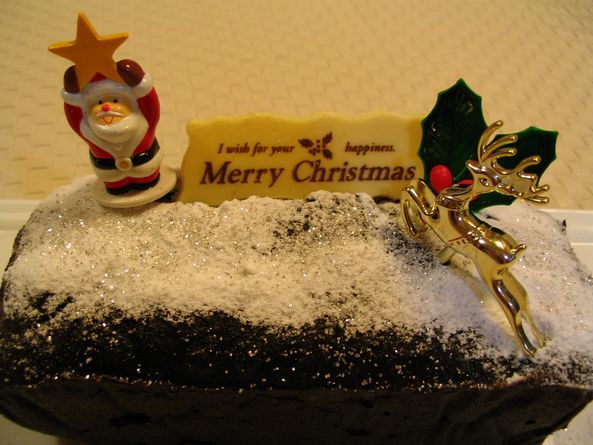 Without flour, only okara and cocoa, we make a gorgeous Gateau chocolat and it moist baked!
Moist and delicious can better if you can make it one day before is the best!
5. Berry Berry Berry tarte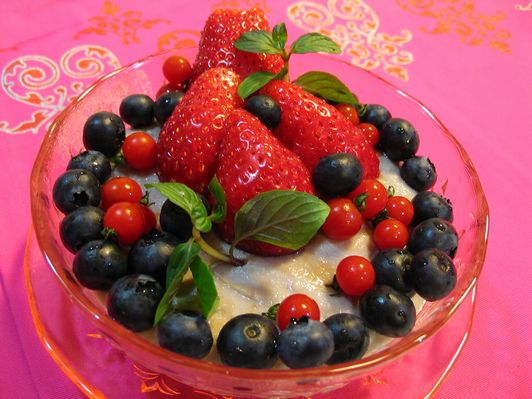 Three types of berries on this tart make with abundance brighten up Christmas mood, vivid!
By adding almond powder, this tart has a savory flavor!
Sweet and sour taste of the berries and healthy fresh cream snatch-coupled with the team, you, to heaven!
More than do five X'mas sweets workshop dates below!
Please choose the Guide recipes to our making your favorite recipes on your favorite times. And please send a e-mail for 2 days before lesson times, to address as follows;
info-hcs@juno.ocn.ne.jp
【This month's recipes】
From the five above, please choose your favorite recipes!
【Training time of the month】
12 / 10 (Saturday)
1.18: 00-20:00
12 / 11 (Sunday)
1.16: 00-18:00
12 / 17 (Saturday)
1.9:30-11:30:
2.13:00- 15:00
3.15:30-17:30:
12 / 18 (Sunday)
1.10:00- 12:00
2.12:30-14:30
12 / 23 (National holidays, Friday )
1.16: 00- 18:00
【Course venue】: Suitengu-mae(TOKYO METRO, NANZOMON Line)
Training cost :4,000 yen [normally 5,000 yen]
( so many people wish to donate to stricken people C's Cooking, East Japan after the earthquake, than on our each course usually this month, set at 1,000 yen lower amounts. )
Because each session and also will be served reservation, please contact soon to address below it.
info-hcs@juno.ocn.ne.jp
Finally this year and plunge in December, has become a temperature throughout the winter seems to be our care??
Seems to be doing even more time to greet the New Year and East Japan after the earthquake this year, but became a really tough year, sure to bond with people than usual and important year.
It is the good news for peoples who are firmly set on making hand-made OSECHI on this year!
Let's make your own OSECHI, not sold the Department store nor Supermarket, and easy to make this year!
Introducing dividing 12 products came courses annually in C's Cooking here five years, "seasonal recipes" this month's training, and higher popularity of your four boxes of a traditional OSECHI.
[First BOX]:Assorted refreshments
1. Petit rolled with salmon and cucumber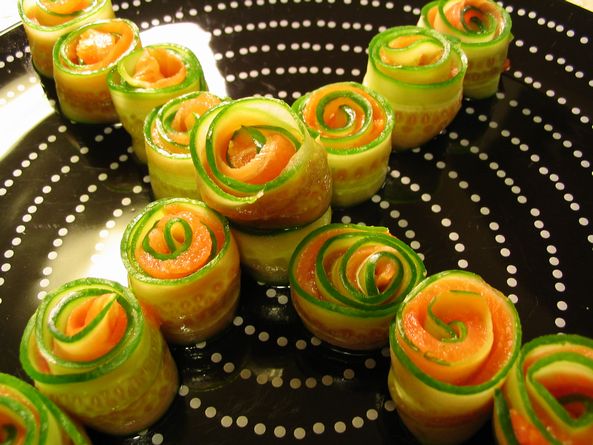 Sliced cucumber, with sliced salmon, colorful and good Assorted refreshments it is!!
This recipe is good for a beginner, because it will be finish quickly!
2. Mayo salmon and salmon roe radish canapes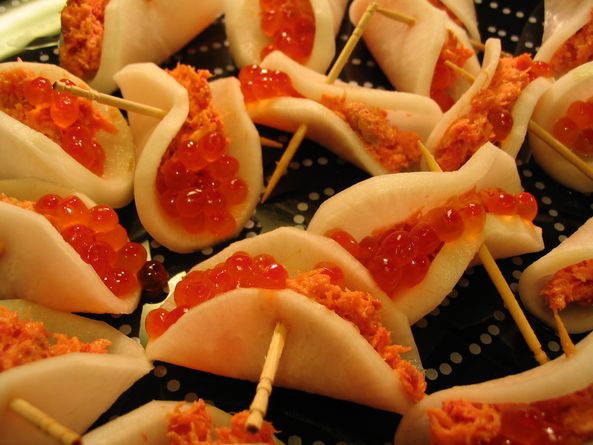 Across the radish was refreshing and mellow flavor salmon Mayo tried to canapés!
Perfect for new year's salmon roe grain sparkle like gems red, and a contrast with red and white radish is suitable for new year's celebration!
3. Egg roll oysters with spinach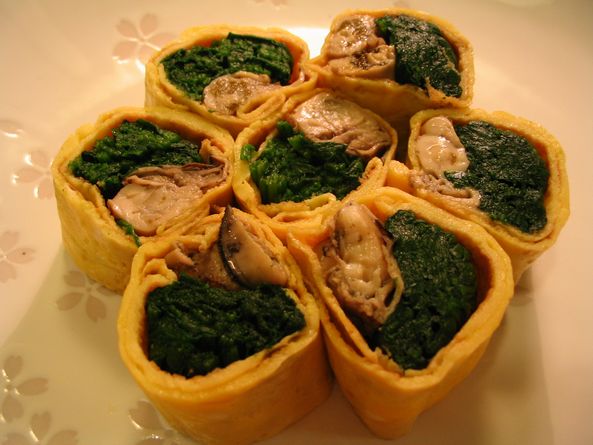 Add sweet winter spinach and oysters millstone baked eggs and has shades of a clean cut.
Because each here, cooking materials so its shelf life is quite long!
[Second Box]: grilled
4.5 Color omelet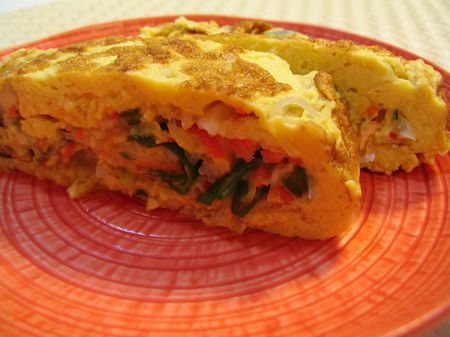 Put carrots, gelatin noodles, field pea and crab's body, it looks brilliant, made eggs baked with plenty of team!
Boil before the material, so it will be finish quickly than normal one, and it use for baking pans is very easy way! Sweetness of the material feel in it, and unique handmade deliciousness!
5. Fill beans baked meat loaf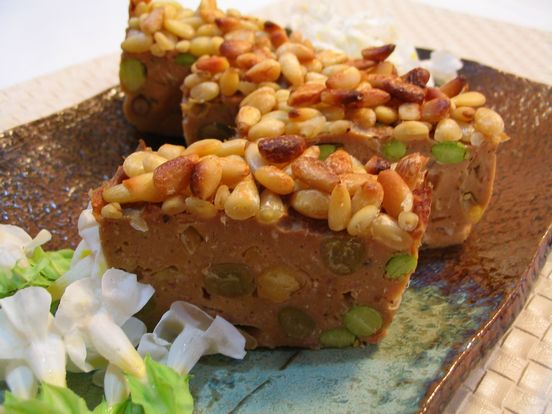 If used beans that you like, such as Edamame, chick pea,etc… and seasoned with red bean paste, it become very healthy meat loaf!
Edamame is good for especially frequently drink alcohol at the year end ! And red bean paste adds the gentle sweetness!
This meat loaf goes well with heavy red wine full-bodied taste!
6. Tuna Mayo stuffed bell peppers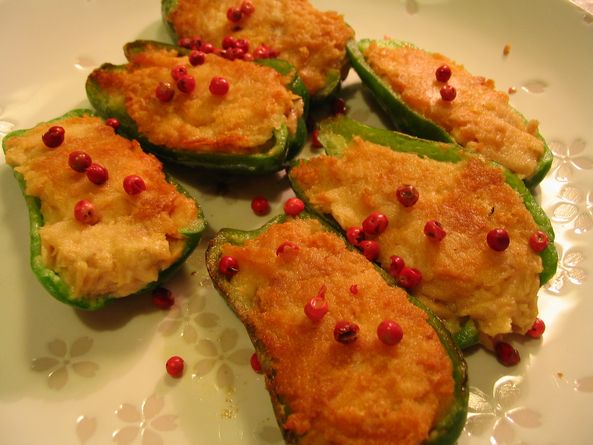 This taste is not only mellow taste of tuna Mayo, but spicery with red pepper, and beginners also make easy!
Is perfect as a Beer-Lover's snacks!
[Third Box]: vinegar
7. Mandarin orange and chicken tenders with Japanese dressing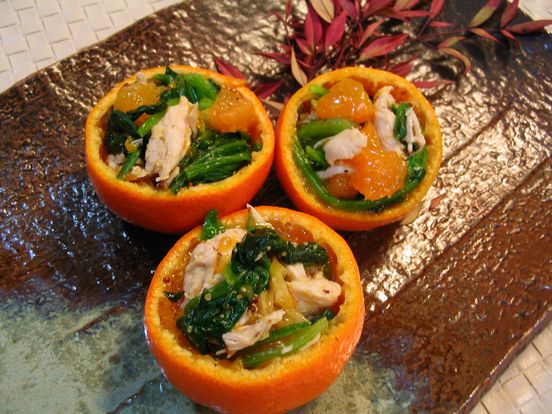 Hollow out of orange contents, use skin as a container, is hospitality winter dish!
Add white wine to white meat of a chicken, and heated in the microwave and just unravel!
Grain with orange juice and mustard sauce and olive oil, made dressing for boils, dress to materials, dishing out instrument voila!
8. Carpaccio of red tuna with Chinese yum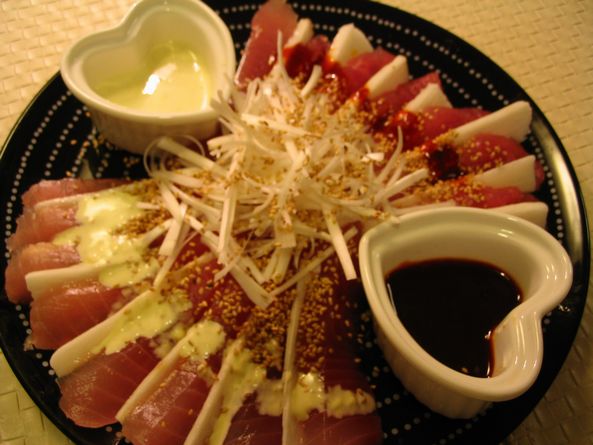 Created a perfect red and white color Carpaccio, seat red tuna and white Chinese yum !
Kochijan dressing is tangy and spicy, and with wasabi dressing, let's enjoy enhanced the tastiest tuna!
9. Citrus sudachi taste of pickled radish and onion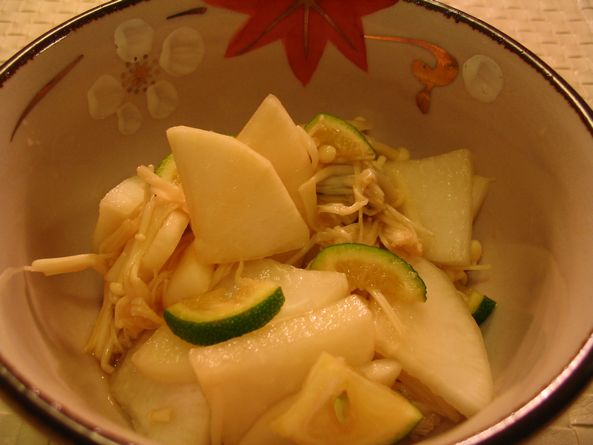 Enjoy the acidity and citrus peculiar refreshing scent, this vinegar is a simple dish to enjoy radishes chewy!
[Fourth box]: casserole
10 Braised garlic pork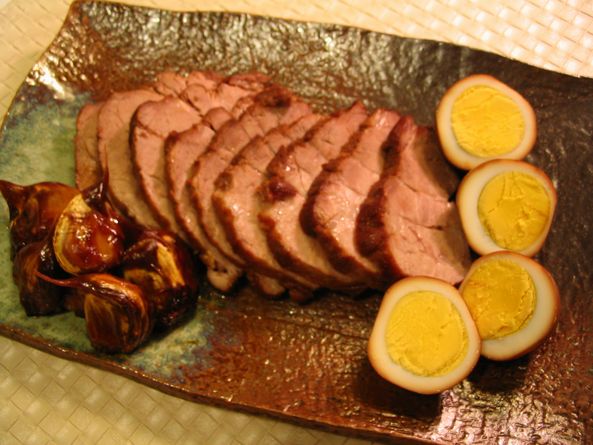 Saturated with a soft sweet taste, juicy pork and garlic , you will not stop chopsticks also drinking!
So can be made in a frying pan, does not fail even for beginners!
11.Simple Bang Bang Ji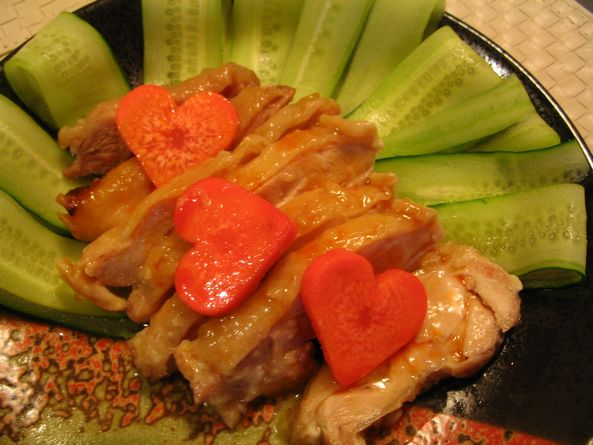 Bang Bang Ji, one of my favorite, so I was making every year end, to celebrate, taste better as high class Chinese restaurant outdone, can be very easy to crack!
Extra to be used, after the OSECHI –by using of ramen and the other noodles of put on eating too GOOD!
12. Italian Furofuki (Simmered)-radish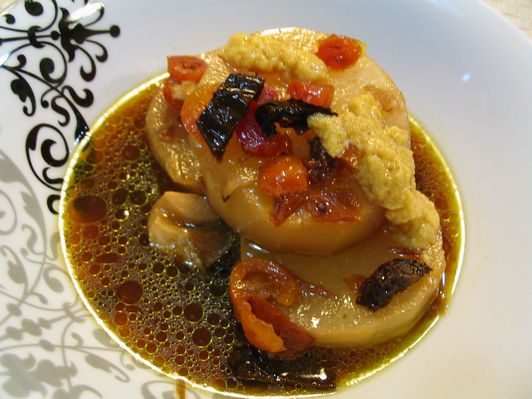 In winter season, radish has getting to increase its sweetness.
Original Japanese Furofuki-radish is simmered radish with boiled water, and served with Miso sauce. But this Italian recipe is, radish stew with dried tomatoes and garlic, and served with Miso and Olive oil sauce.
Dry tomato and garlic make good stock, and the taste of this stock brings out the sweetness of radish.
Let's enjoy Italian and Japanese recipe at your OSECHI!
Here osechi cuisine course schedule is below!
12 / 10 (Saturday): 14: 00-18: 00
12 / 11 (Sunday): 11:00-15:00
12 / 18 (Sunday): 15: 00- 19: 00
12 / 23 (National holidays, Friday): 11:00- 15: 00
With the "Simply-osechi" this year's course, you can choose 3 points out of the recipe above 12 points or, 4 points, wine or tea.
Each training time and training fee is below.
And because we also use as a relief to the stricken area customers of East Japan after the earthquake, each seminar rates this month than usual 1,000 yen each will be reduced.
4 Points + 3 hour with tea: 7,000 yen
4 Points + 4 Hours with wine: 8,000 yen
3 Points + 2 hour with tea: 6,000 yen
3 Points + 3 hour with wine: 6,500 yen
【Course venue】: Suitengu-mae(TOKYO METRO, NANZOMON Line)
And early application is so like only 4 name each session and also to the address below!
info-hcs@juno.ocn.ne.jp