For this month, we provide you the homemade healthy X'mas recipes that go well with White and Red wine! Please enjoy your holiday seasons by these recipes!!
1. Italian Furofuki(Simmered)-radish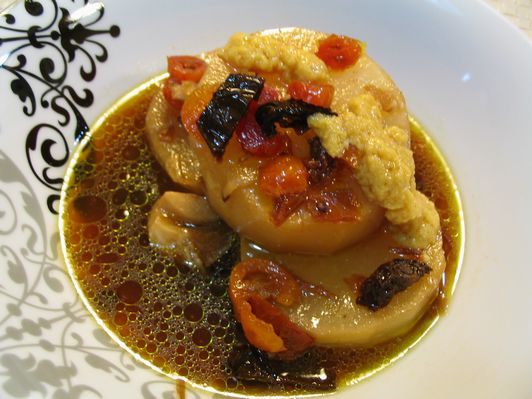 In winter season, radish has getting to increase its sweetness.
Original Japanese Furofuki-radish is simmered radish with boiled water, and served with Miso sauce. But this Italian recipe is, radish stew with dried tomatoes and garlic, and served with Miso and Olive oil sauce.
Dry tomato and garlic make good stock, and the taste of this stock brings out the sweetness of radish.
Let's enjoy Italian and Japanese recipe at your X'mas party!
2. Lasagna with root crops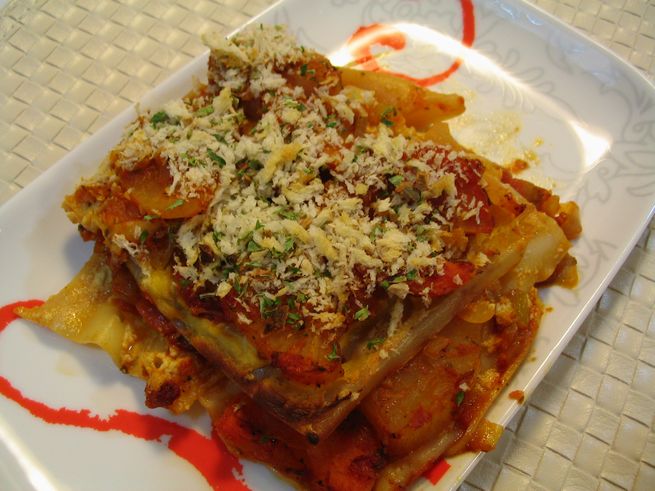 In this recipe, there are many kinds of root crops, and root crops act warming your body.
And this recipe is fewer calories than original Lasagna recipe, because of using Tofu and White Miso paste instead of White cream.
You can enjoy this recipe as standard recipe in winter season. And this Lasagna goes well with Red wine !
3.Meatloaf with many kinds of bean and pea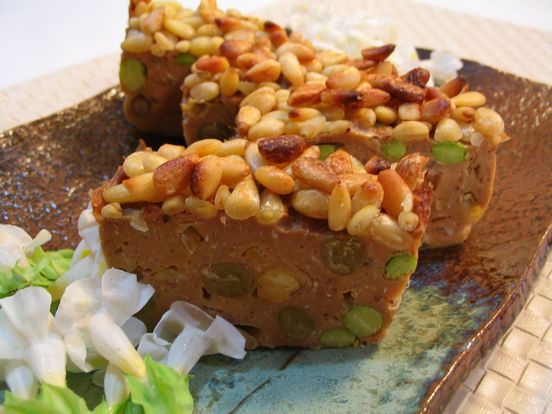 This meatloaf recipe contains many kinds of bean and pea, such as chick pea, green pea, Edamame, and seasons with Red Miso. So this meatloaf is very Japanese style!
Edamame helps liver function, that's why this meatloaf is suitable for healthy X'mas season!
This Japanese style meatloaf goes well with White wine!
Here is the schedule of these cooking lessons as follows;
1.13rd of December (SUN):a.m.11:00~p.m.16:00
2. 27th of December(SUN): a.m.11:00~p.m.16:00
Place:SUITENGUU-MAE( TOKYO METRO HANZOMON LINE)
Fees:8,000 yen(This fees is including the cost of as follows;
baguette, White and Red wine, cheese, dessert, tea )
As we provide each of session at SUITENGUU-MAE( TOKYO METRO HANZOMON LINE) normally, but from this month, we can provide you the delivery lessons for your home kitchen if you have more than 2 attendance of same session. Please enjoy your special home lesson!(Only for the first attendance, we do not ask for transportation expenses, just ask for session's fee.)
Available dates are stated on each description of lessons.
We look forward to hearing from you as soon as possible by e-mail as address follows;
info@happy-com-school.com
You can also see the Home page of C's cooking as address follows;
http://www.happy-com-school.com